Our Services
HRMC Physicians Clinic - Orthopedics
Provides general orthopedic and sports medicine care to patients of all ages including treatment of pain and injuries, sports medicine, trauma surgery and total joint replacement.
Meet the Provider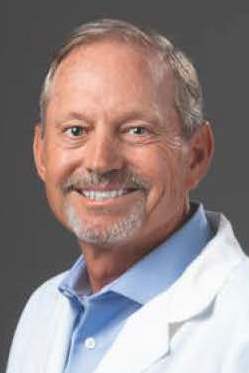 Dr. Todd Anderson, board-certified orthopedic surgeon has cared for all types of muscle, joint and bone injuries for more than 30 years and specializes in trauma surgery, sports medicine and total joint replacement.
Dr. Anderson provides evaluation, diagnosis, treatment and surgical care for the following:
Sports injuries
Work injuries
Fracture, injury & arthritis care
Total joint replacement
Arthroscopic surgery
Muscle, ligament and tendon difficulties
Bone and skeletal problems
Joint problems
Nerve injuries
And more …
Additionally, Dr. Anderson sees patients in the HRMC emergency room, can admit patients to the hospital and provides local follow-up after surgical care. For more information on Dr. Anderson, listen to this Well One Connection On-Air podcast.
The HRMC Physicians Clinic - Orthopedics is committed to providing the best patient experience possible for you and your family every step of the way - whether you need surgery, rehabilitation or pain management. Choose HRMC Physicians Clinic for experienced, trusted orthopedic care close to home. Call 605-353-7660 to schedule an appointment. Dr. Anderson works with HRMC's experienced rehabilitation and physical therapy experts to help get you back in the game of life quickly. Explore our online health library to learn more about sports injuries and your pain or issue with the symptom checker.